Kiss of Ashen Twilight


Rae Lori




Ashen Twilight, book one




ebook, 276 pages




Published January 2010 by RavenFire Books




First published February 2nd 2009




ISBN 2940000805565



Will it be love or death when fairy and vampire come together?

Haunted by dreams of a mysterious yet seductive figure, Ariya awakens to a more dangerous nightmare: a vicious elemental creature nearly wiping out her entire family outside her bedroom doors. Her parents urge her to cross over into the mortal realm and there she is saved from another attack against strange shifter wolves. Her rescuer is Jace Archane, an immortal Nightwalker from the House of Blood within the Ashen Twilight House. The very same man from her dreams. Jace and Ariya's attraction to each other is evident. Yet Jace is reluctant to lower his guard, having spent lifetimes coming to terms with death's curse in his Nightwalker form: everyone he feeds from dies. Ariya is undeterred by his fear of contact and despite his attempts at distance himself, she remains by his side in a desperate bid to stay safe and near to Jace. Now the elemental has followed her. When a woman of the House of Blood is murdered after leaving Jace's home the fight is brought to the doorstep of the Ashen Twilight House.

Now the race is on to find out the origins of the elemental creature and stop the horrific killing spree. As they dig deeper into the mystery, they will uncover a truth that ties the elemental's origins to a forgotten ally with plans to overthrow the Archane legacy and obtain Ariya's fairy blood fueling an immortal thirst for power.
When we first meet Jace he is a hero in the heart of war. Then we spend some time getting to know the very innocent and protected Ariya in her own realm and by the time we get back to Jace, centuries have passed and he's simultaneously feeding and fucking a woman to death. Right there I knew he was going to be wreaking havoc on my nerves.
Soon enough, he's reminding me once more why I have such trouble loving vampires. When a woman walks in on her intended love interest as he's screwing some strange blooddrinker, right there, for me, that interest would have been immediately obsolete. Definitely ruined any chance to making it on any book boyfriends list.
To both Ariya and Jace, the other is something out of folklore. Fairies and vampires are from stories long told throughout the ages. Basically, they're myths. When Ariya discovers what Jace is she is both intrigued and on guard. When Jace comes to understand Ariya is a Fey, he couldn't get her away from him fast enough. Meanwhile, Ariya is being hunted by a creature that can take on any form, including air, and Jace is soon to take up the throne as king of the Nightwalkers.
I went from adoring Jace, to being very, very weary of the man, then, at the end of Part 1, I was hurting for the guy. He played such a fool. Here Ariya was, telling him she couldn't stay and that her people needed her. She had to leave. And what is he doing? Listening, as he slips a commitment ring onto her finger. Of course she's going to leave, and leave it behind.
From there, Ariya and Jace separate and we're left with Jace who has been equally affected by her departure as much as her initial entering of his life. She's managed to reawaken the valiant warrior of his past and Jace has finally assumed his rightful place within the House, with all the responsibility it entails.
This story is rather simple in that there's really no epic amount of action, or complicated twists, or rollercoaster of events. It just is. The villain isn't all that formidable, and aside from the surprise that is Avery, everything is very low-key predictable and very drawn out. When I first opened this book up, I had a completely different series in mind that I thought this had branched off of, so I was forced to realign expectations and my current mood. The beauty of Jace coming back to himself and finding love was the best part for me. Other than that, I didn't get much else out of it. 3 out of 5 stars.

Characters: Jace Archane, Ariya, Julian Archane, Michael Hammond, Rich Hammond, Gael Almadovar, Daoine Oberon
Prequel:
From the Night, The Prince Rises
(4 out of 5 stars)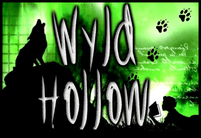 Special thanks to Redd from
The Wyld Hollow
.