One and Only

Genres: Romance, Historical, Chinese
Cast: Allen Ren, Bai Lu

Watch on iQiYi | First Episode Free w/ads

Prince Nan Chen becomes famous in his youth from making great achievements in battle. He is determined to be loyal to his country and his rigorous style and modesty are praised by the world.
The only daughter of the Cui family, Shi Yi is born to be the future crown princess. Because of her family friendship with the palace, she is sent to the palace to study art from her elders.

Cui Shi Yi's kind-hearted, lovely, lively and intelligent personality is deeply adored by everyone in the palace. She is also very fast in learning skills and livens up the palace.

While getting to know each other, Cui Shi Yi admires Zhou Sheng Chen's lofty ambitions and refined character, and falls in love with him unknowingly.

Whether it is staying at the palace waiting for a victory or fighting alongside Zhou Sheng Chen, Cui Shi Yi is Zhou Sheng Chen's strongest supporter.

The emotions of the two warm up quickly, but they still remain courteous. The border was in an emergency again, and Zhou Sheng Chen was obliged to lead the soldiers to the battle. At the same time, Cui Shi Yi had to take the responsibility of the family reputation and marry the Crown prince.

Zhou Sheng Chen fights bravely against the enemy, becomes seriously injured and dies after leaving his last words to Shi Yi.
Watching Next :::::
Season 2:
Forever and Ever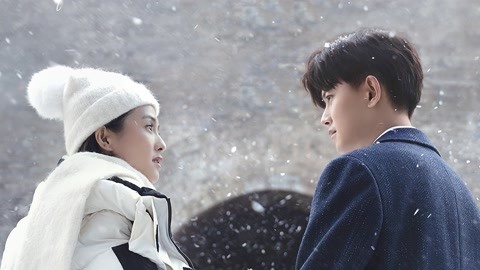 When Shiyi (Played by Bai Lu), a sweet, low-key but talented voice actress, meets the elegant Zhousheng Chen (Played by Allen Ren), an oversea returnee chemistry professor, at the airport for the first time, they felt a sense of familiarity. In order to save his family's business, Zhou agreed to his mother's terms and proposed to Shiyi, whom he had a crush on. During their time together, they started to fall for each other. Shiyi was always by his side when Zhousheng Chen faced difficult decisions. Later on, in order to save Zhousheng Chen who was framed, Shiyi became injured and fell unconscious. Zhousheng Chen took good care of Shiyi and she finally woke up; promising each other that they would never part ways in this life. (Synopsis from
iQiYi
)